Science History Institute's 'Let's Do Lunch!' Project Receives Major Grant from The Pew Center for Arts & Heritage
$289K+ award will support exhibitions, articles, and public programming examining the history of the U.S. school lunch program through the lens of food science.
September 15, 2023
The Science History Institute has been awarded a $289,820 grant from The Pew Center for Arts & Heritage as part of its Exhibitions & Public Interpretation project grant program. The award will support Let's Do Lunch! The History and Science of Food in U.S. Schools, a multidimensional project examining the history of America's school lunch program through the lens of food science.
The centerpiece of Let's Do Lunch! is a museum exhibition that explores how science and technology have influenced—and been influenced by—cultural conversations about welfare, children's health, and poverty. On view from September 2024 through August 2025, this exhibition offers a novel historical perspective on the U.S. school lunch program, with a special focus on Philadelphia, the city that piloted penny lunches in 1894 and where 16% of households face food insecurity today.
The project also includes an outdoor exhibition that will be installed on the Institute's Chestnut Street façade and an ExhibitLab display curated by the student-entrepreneurs of Rebel Ventures, a University of Pennsylvania-supported program that produces healthy food for Philadelphia's school children. Let's Do Lunch! will also feature three commissioned articles in our highly acclaimed Distillations magazine and several school lunch-themed public events, including First Fridays and our annual Curious Histories Fest.
"The Center's support is key for helping us tell the history of food in U.S. schools," said Jesse Smith, the Institute's director of curatorial affairs who serves as the project's lead. "Philadelphia was home to one of the earliest efforts in the country to feed school children, but it—like many places around the country—continues to grapple with the challenges of keeping children fed. We are excited to bring visitors on a journey through the history of science, exploring how the knowledge we've generated about food, bodies, and environments has shaped the choices we make in the provision of school food."
The Institute is one of 28 Philadelphia-based cultural organizations to receive a project grant from the Center, joining a distinguished list that includes the Independence Seaport Museum, Penn Live Arts, and the Academy of Natural Sciences of Drexel University. Funding totals $8.1 million, $1.3 million of which is provided as unrestricted general operating support.
Let's Do Lunch! The History and Science of Food in U.S. Schools launches on October 1, 2023, and runs through November 30, 2025.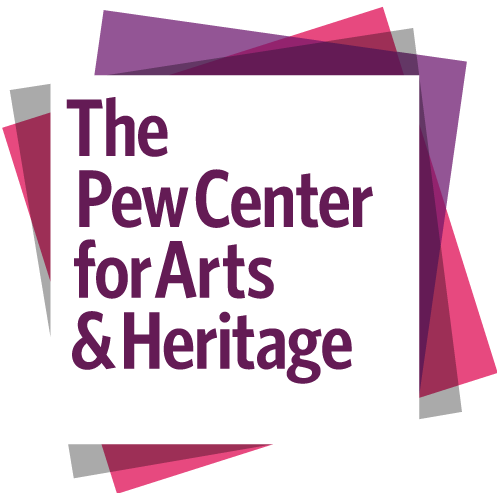 About The Pew Center for Arts & Heritage
The Pew Center for Arts & Heritage is a multidisciplinary grantmaker and hub for knowledge-sharing, funded by The Pew Charitable Trusts, dedicated to fostering a vibrant cultural community in Greater Philadelphia. The Center invests in ambitious, imaginative, and catalytic work that showcases the region's cultural vitality and enhances public life, and engages in an exchange of ideas concerning artistic and interpretive practice with a broad network of cultural practitioners and leaders.
---
Featured image at top: Kindergarten children eating a school meal in Philadelphia, from School Feeding: Its History and Practice at Home and Abroad, 1913. Science History Institute.
More Press
Visitors will take a colorful journey through more than 150 years of natural and synthetic dye-making.
The free, daylong celebration will be held on Saturday, June 10, 11am–3pm.
The podcast and magazine project explores the historical roots and persistent legacies of racism in American science and medicine.